The satellite Global Positioning System (GPS) distributes precise time, frequency and position worldwide. At a height of about 20,000 km satellites circle around the earth on different orbits. An atomic clock (accuracy at least 1 x 10 E-12) is running in every satellite whose time is constantly transmitted together with the orbit data. The GPS-receiver records the data of the received satellites and uses this information to calculate its position.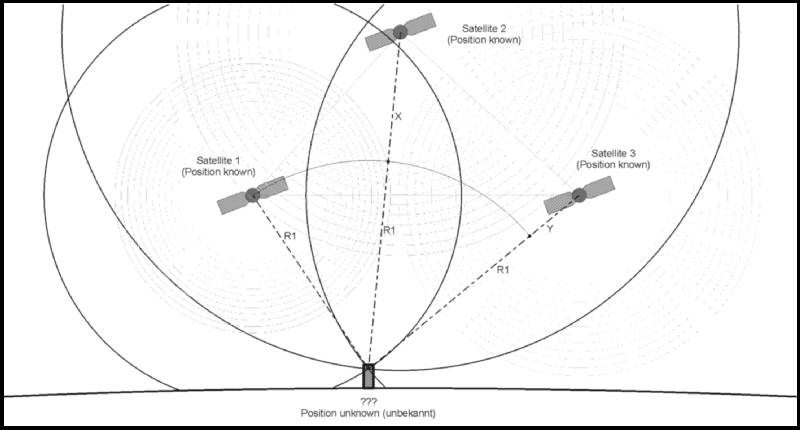 The transmitted orbit data are used to determine the travel time of the signals of the individual satellites. These values form the basis for a very precise GPS-time which is maintained in the system via an adjustable crystal (VCTCXO) at an accuracy of up to < ± 15ns.
Systems
Our GPS-radio controlled clocks can be used worldwide as time standards. We offer interfaces with RS232-, RS422-, TTY- and IRIG-B outputs. Furthermore, our production line includes systems for the supervision and analysis of frequencies as well as master and slave clocks. Further on our product range consists of NTP and PTP timeserver as well as master clocks for time-critical applications in the energy sector (e.g. substations).
Installation
All devices are configurable. At any location in the world on every continent, the difference time to UTC and regional changeover times for summer/wintertime can be entered. An integrated simulation of the DCF77-signal enables DCF77-clocks to be synchronised worldwide without alterations in well proved installations.
Our GPS-receivers operate worldwide in a wide variety of applications. Reference clocks operate e.g. in the USA, South Africa, China, India and Australia. For operation within Europe our DCF77-receiver can be used.
Related