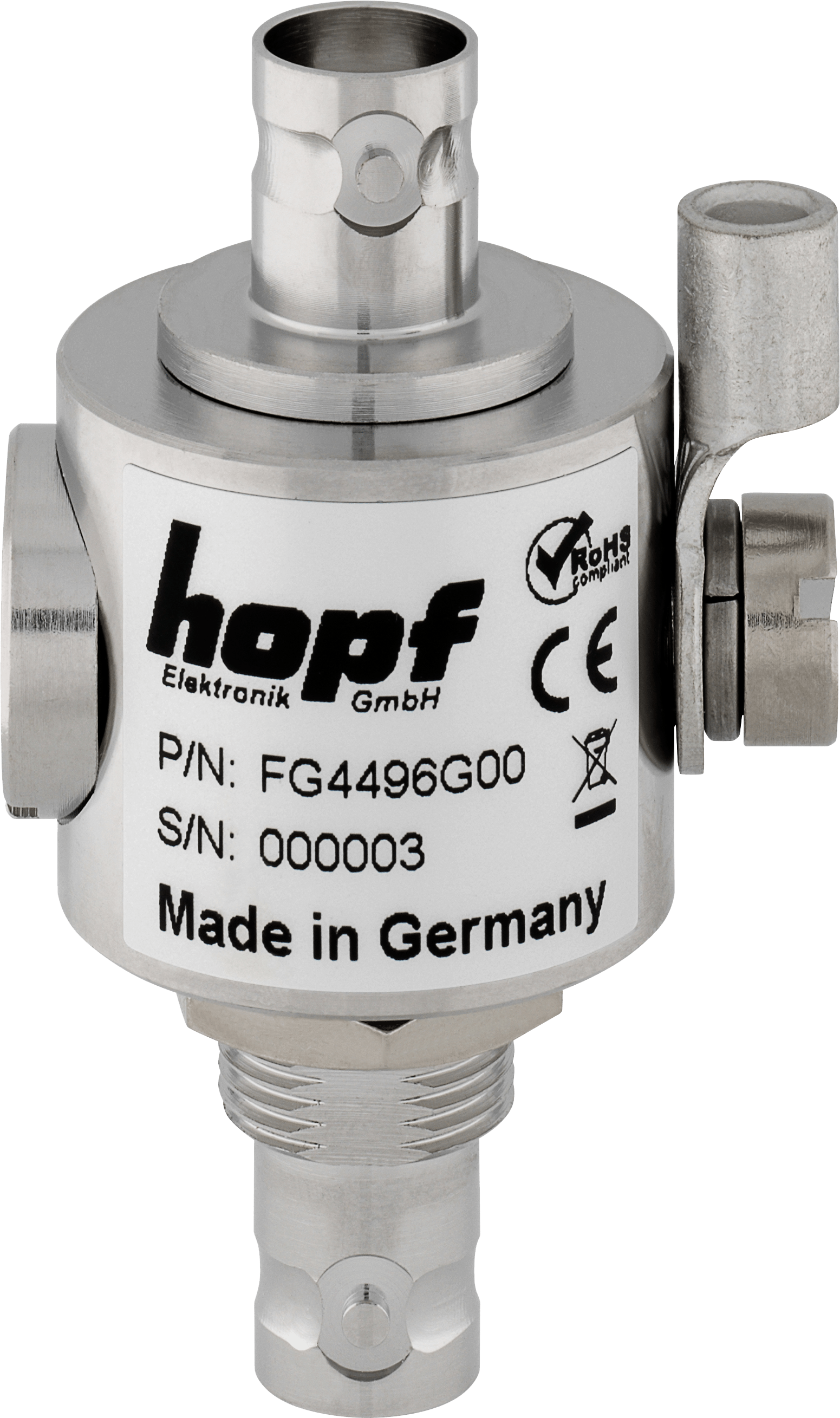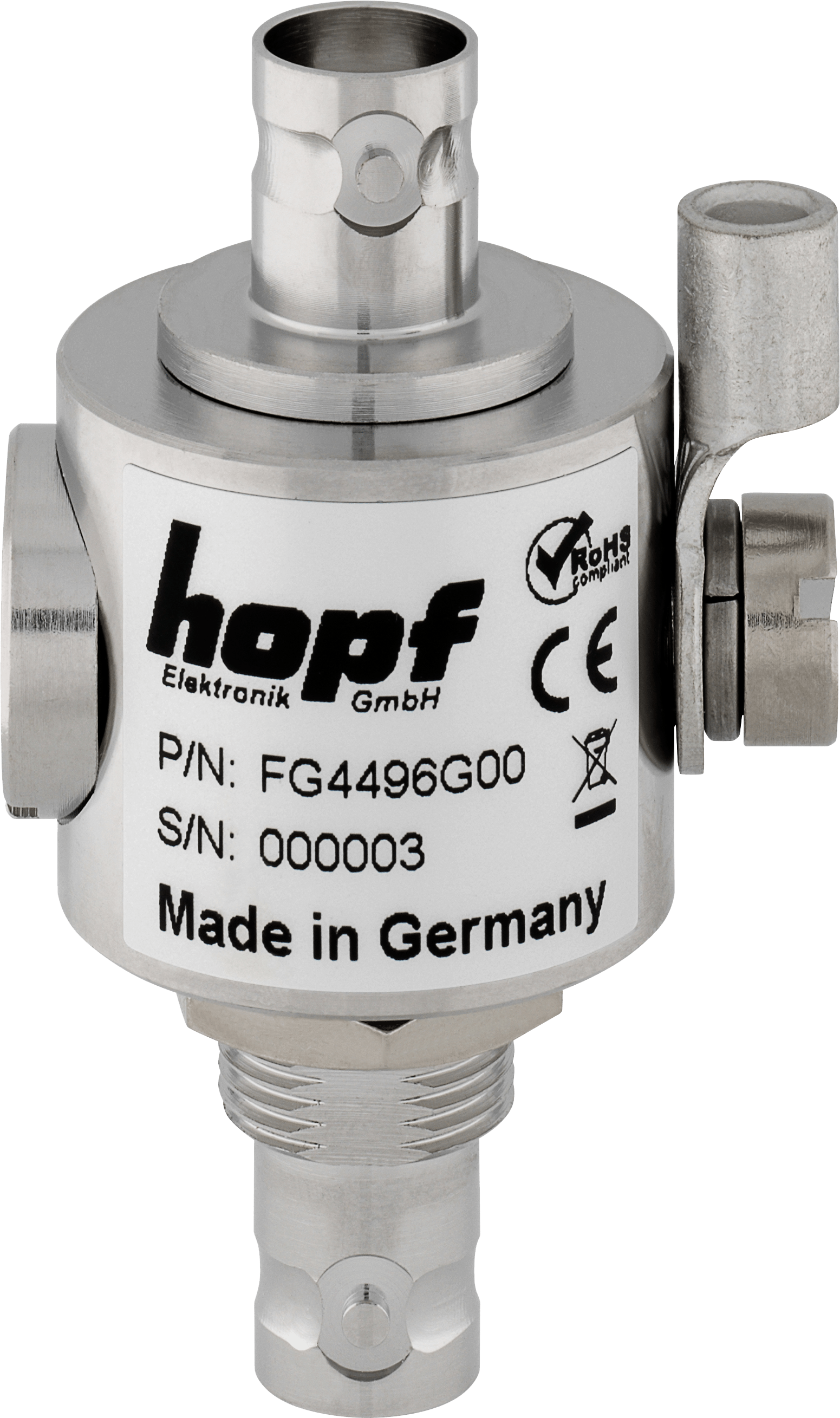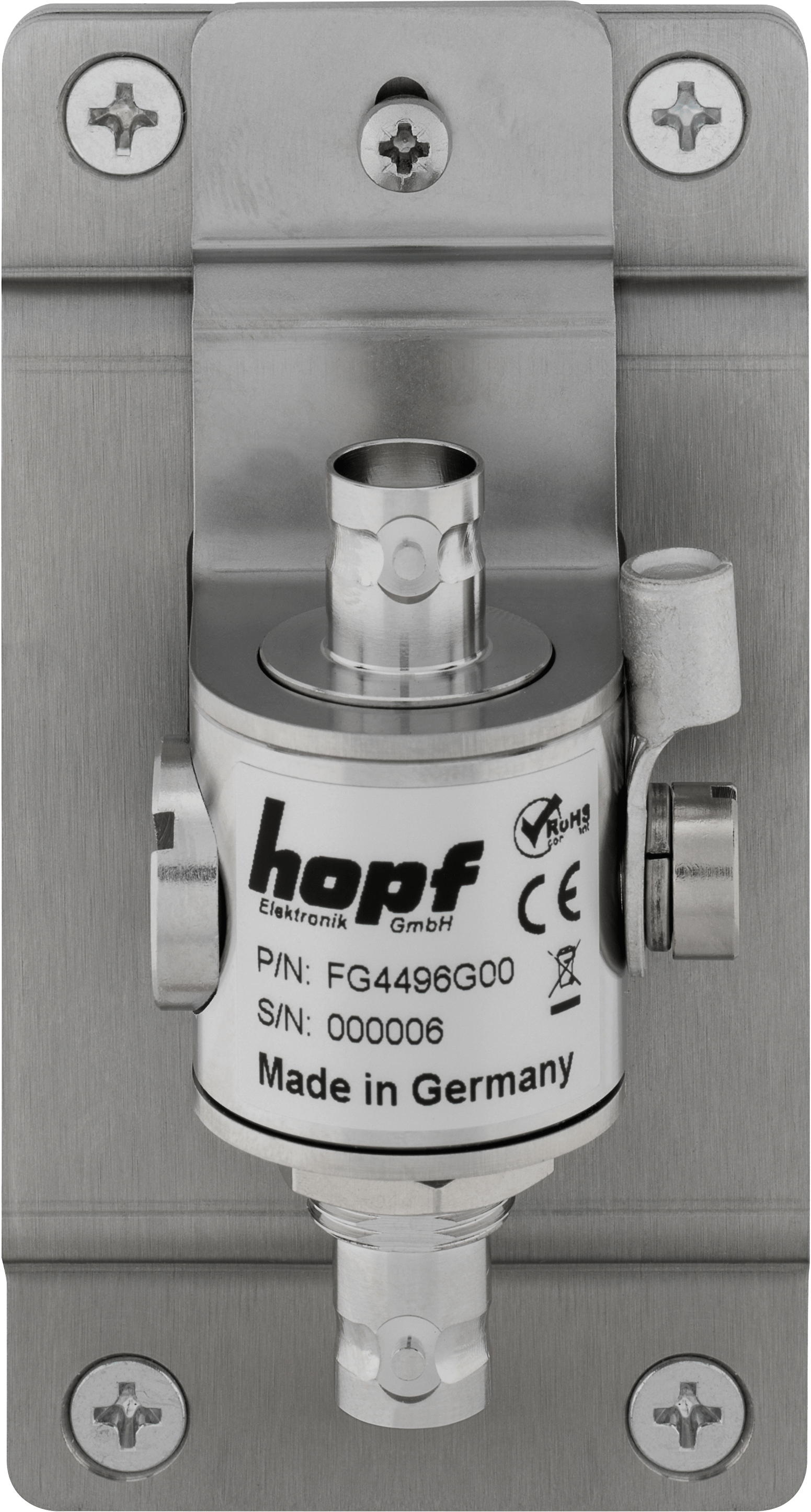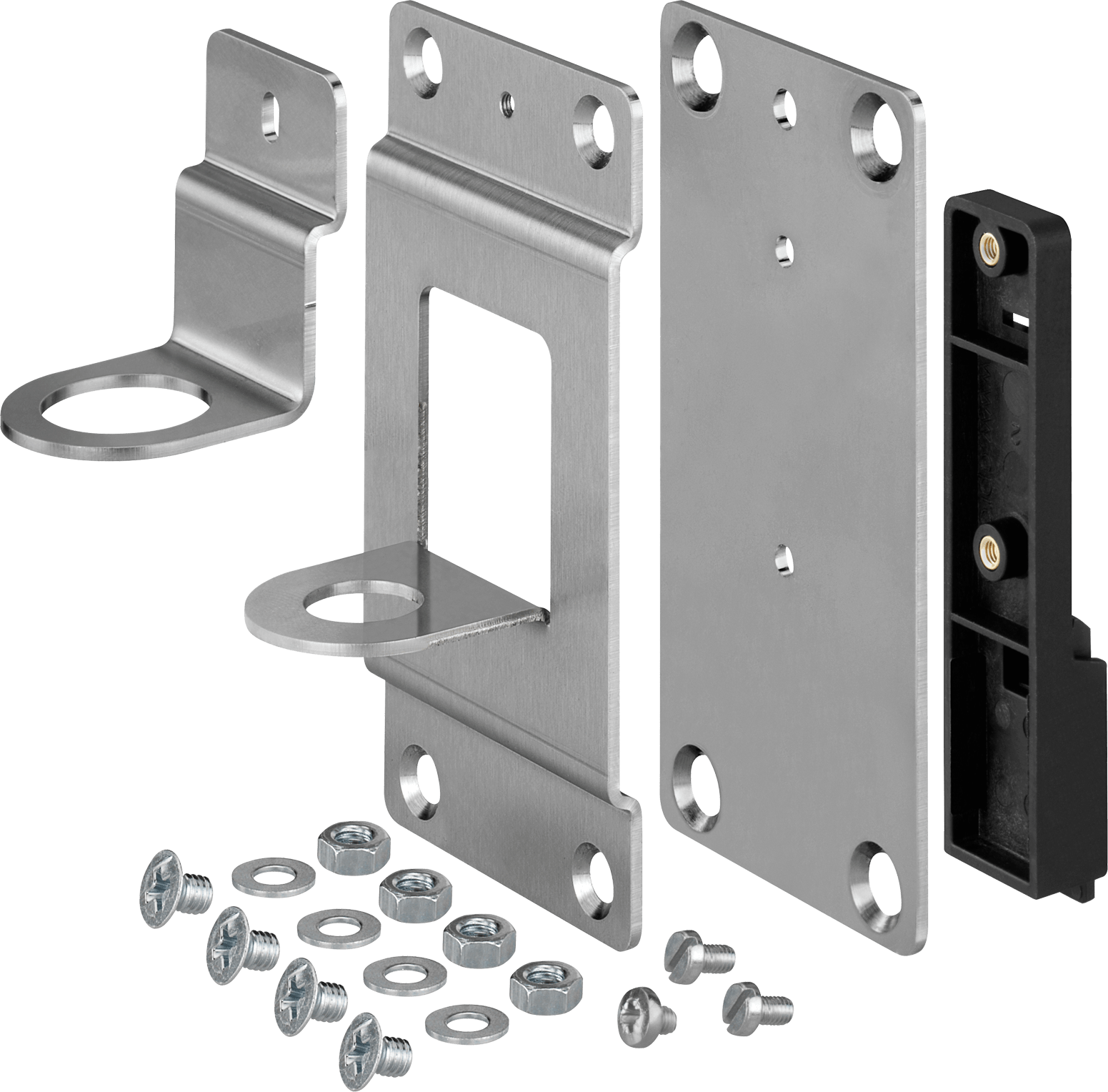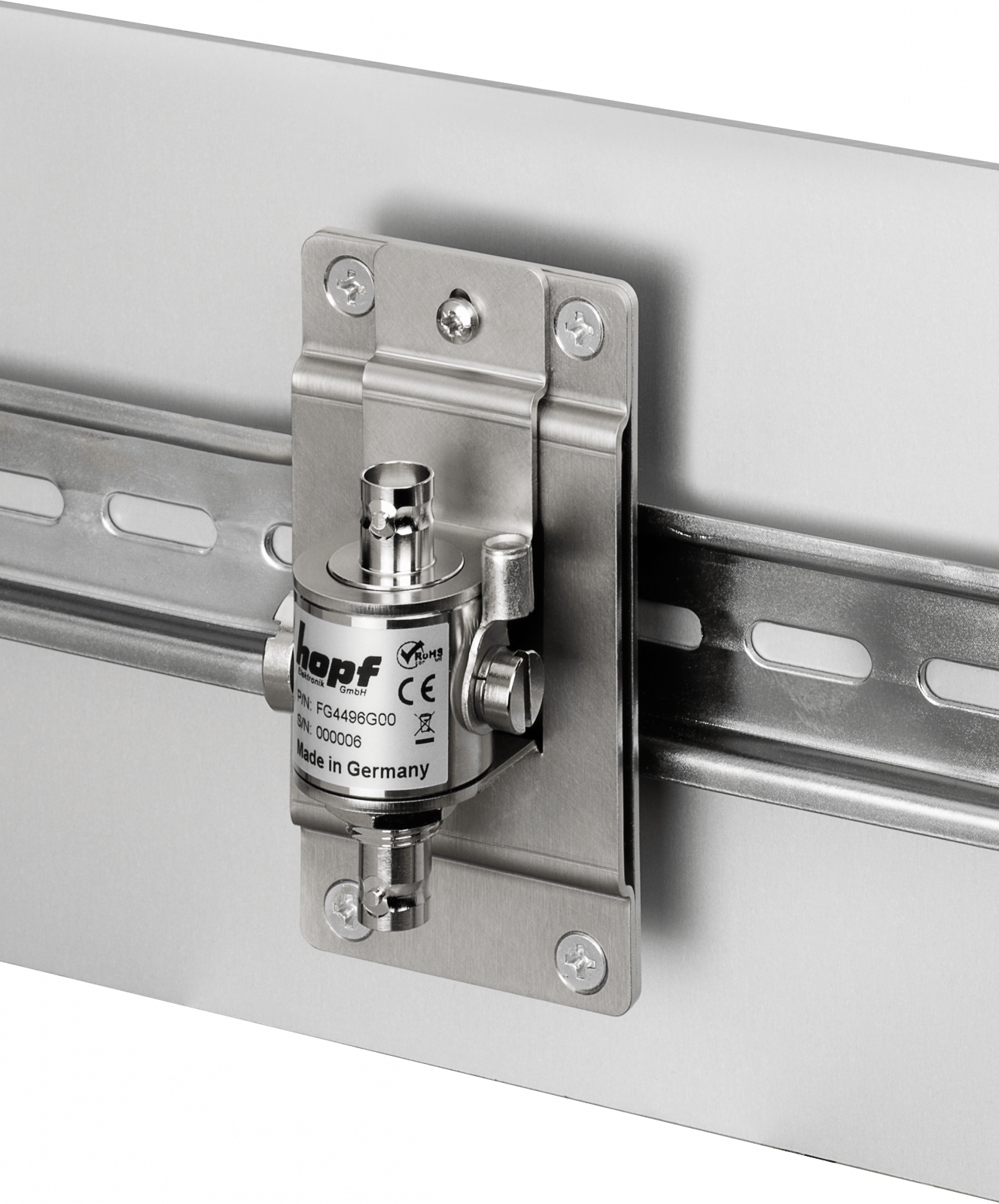 The 4496 product series are coaxial surge protective devices for hopf high frequency antenna systems supporting the Global Navigation Satellite Systems (GNSS) GPS, Galileo, GLONASS, and BeiDou for precise and reliable time synchronization.
Small form factor device for loop in antenna cable

Low insertion loss

Removable Gas Degassing Tube (GDT)

DC . pass

Bi-directional protection

Mounting kit for wall mount, plate mount or DIN rail mount according to IEC 60715 TH35
The 4496 series surge protectors are designed to protect hopf GNSS applications supporting GPS, Galileo, GLONASS and BeiDou hopf applications against lightning and transit.
It constitutes the first level of protection for sensitive equipment and can be derived multiple times.
The 4496 series of products are waterproof and equipped with replaceable gas discharge tubes (GDT).
| | |
| --- | --- |
| Dimensions | See dimension drawing |
| Matter | Copper, surface plating: CuZnSn |
| protection class | IP65 according to DIN EN 60529 |
| Weight | 0.1 kg (0.22 lb) |
| a plan | |
| | |
| --- | --- |
| Operating temperature | -40°C to +85°C (-40°F to +185°F) |
insertion loss

<0.2 dB

compensate for the loss

> 20 dB

Impedance

50

Standing Voltage Wave Ratio (VSWR)

<1.2: 1

the above.

current load

10 a

the above.

Discharge current (maximum resistance at 8/20 µs at electrode)

20 kA

Protection level (@1kV/µs (C3))

<650 volts

Pulse current (2 x 10/350 degree test - Class D1)

1 kA

Nominal discharge current

(test 8/20 x 10 - Class C2)

5 kA

the above.

Energy

25 watts

Typical allow-through power ((50 ohms) 4kV input 1.2/50μs - 2kA 8/20μs)

300 μl

insulation resistance

≥10g
EN 61643-21:2001

/A1:2009

/A2:2013

Low voltage surge protection devices - Part 21: Surge protection devices connected to communications and signaling networks - Performance requirements and test methods

UL 497C

Coaxial communication circuit protectors

UL 497E

UL LLC Investigation Scheme for Antenna Lead Conductor Protectors
FG4496G00

Axial impulse protection device for GPS / GNSS High Frequency Antenna Systems

 Protection class according to IEC 60529: IP65

Temperature range: -40°C to +85°C (-40°F to +185°F)

Gas Discharge Tube (GDT) Interchangeable

Supported cable types: RG59, LSZH Low Loss, hopf SpeedFlex 316 LSZH

Connection type: BNC (female) connector / BNC (female) connector

FG4496R00

Gas Discharge Tube (GDT), Spare Parts for FG4496Gxx
FG4496M00

Mounting kit for hopf surge protectors FG4496Gxx suitable for

wall mounting

mounting plate

DIN rail mounting according to IEC 60715 TH35
| | |
| --- | --- |
| FG4490S00 | Surge protection device consisting of FG4496G00 and FG4496M00 |